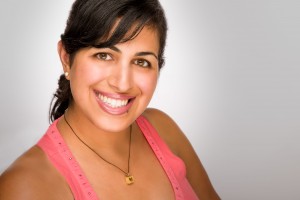 We are proud to introduce our resident blogger who will be your host.  Below is a brief bio, feel free to comment below, like her posts (a lot!) and keep in touch.  Arezou would love to hear from you and respond to your suggestions, comments and questions with more blogs!
Arezou Amin was born in Toronto, Canada in 1990, where she attended school up to the 4th grade. After that, her parents moved with her and her brother to Iran (or, in 9-year old language, "ruined her life") for 5 years, where she attended the Ecole Francais de Teheran. Though she hated it at first, the experience gave her an aptitude for language, and now in addition to English, she is fluent in French, Farsi, and Spanish. When pressed, she may admit that the experience was worth it after all.
After returning to Canada and attending a French immersion high school, Arezou got her degree from the University of Toronto, majoring in English (because she likes reading), and minoring in Cinema Studies (because she loves movies) and Classical Civilizations (because why not?)
In addition to writing the blog for imagisti.com, Arezou works at the Toronto-based magazine Persian Tribune, and at a toy store. Her big dream is to work behind the scenes on an animated film, because in her opinion, those are the best kind of movie.